I'd like to tell you about this fantastic book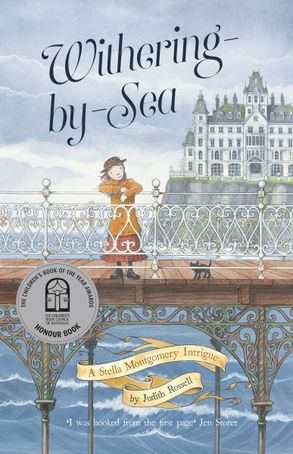 called "Withering-by-Sea" by Judith Rossell. It is about a young girl called Stella who lives with three horrible aunts who treat her like a servant.
One day a suspicious man comes to stay at the hotel owned by the aunts called Hotel Majestic. This leads to a big mystery.